William J. Denius
Bill is a Shareholder at Killgore Pearlman with 25 years of litigation experience. He focuses on helping auto finance companies, equipment finance/leasing companies and other creditors with commercial collections of monies owing; replevins (recovery of property); and the defense consumer claims. He has particular experience with replevins of vehicles, motorcycles and boats; obtaining and enforcing judgments via bank garnishments and levy; defending auto finance companies from claims brought by consumers alleging violation of state and federal debt collection practices acts; and defending RV dealers from claims for breach of warranty. His practice also includes representing creditors in bankruptcy cases filed by debtors, including the filing of motions for relief from stay and prosecuting adversary proceedings to except debts from discharge. More...
Bill is the State Editor for Florida of CARLAW, a monthly multi-faceted legal reporter for legal compliance specialists in the consumer automobile industry; and has obtained the Consumer Credit Compliance Certification from the National Automotive Finance Association. He also frequently speaks and writes on topics of interest to auto finance and equipment finance/leasing companies, including repossessions, collections and compliance; and is a Contributing Editor to the American Bar Association publication Frequently Used Terms in Automobile Finance Transactions.
As a seasoned litigator, Bill has successfully handled a number of jury and non-jury trials, arbitrations and appeals. He has an AV rating by Martindale-Hubbell, the preeminent and highest possible rating in both legal ability and ethical standards; and is admitted to practice in all federal courts in the state of Florida, including all bankruptcy courts in the state of Florida, as well as the Eleventh Circuit Court of Appeals.
Contact


(407) 425-1020


(407) 839-3635


wjdenius@kpsds.com


Assistant: Jackie Santana (jsantana@kpsds.com)



Download V-Card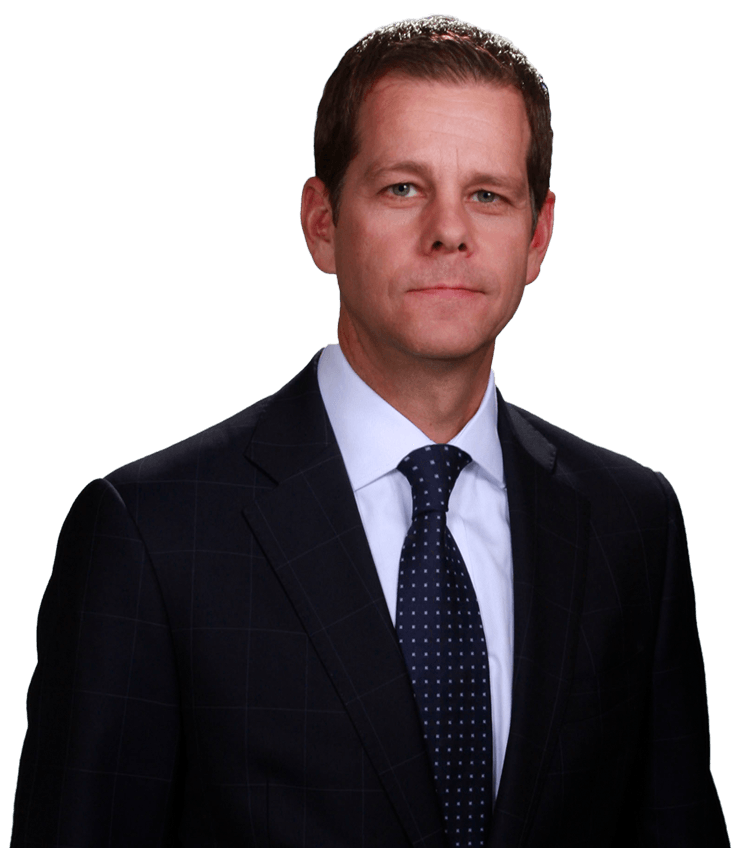 Certifications
Consumer Credit Compliance Certification, National Automotive Finance Association
Publications
Credit Reporting Takes The Stage During Coronavirus Pandemic After Becoming Target of Lawsuits and Examinations, Mar 2020, Non-Prime Times (Official Publication of the National Automotive Finance Association)
Watch Your Step: Justice Department Reaches Yet Another Settlement with Auto Finance Company for Violating SCRA, Sep 2019, Non-Prime Times (Official Publication of the National Automotive Finance Association)
CFPB Highlights Trouble in Collecting Inflated Deficiences, Jun 2019, Non-Prime Times (Official Publication of the National Automotive Finance Association)
A Tale From The Trenches: Retail Installment Sale Contracts Are Not Loans!, Jan 2019, Non-Prime Times (Official Publication of the National Automotive Finance Association)
Checklist: Responding to Repair and Towing Liens, Mar 2018, Non-Prime Times (Official Publication of the National Automotive Finance Association)
Repossessions: Recent Developments in Auto Finance, Nov 2017, Non-Prime Times (Official Publication of the National Automotive Finance Association)
Frequently Used Terms in Automobile Finance Transactions, 2017, American Bar Association
Is That a Train I Hear Comin': CFPB Releases Outline of Proposals to Overhaul Debt Collection, Oct 2016, Non-Prime Times (Official Publication of the National Automotive Finance Association)
When That Hotline Bling Can Only Mean One Thing: Guidance In Dealing With Stop Call Requests, Apr 2016, Non-Prime Times (Official Publication of the National Automotive Finance Association)
Filing Proofs of Claims on Old Debts, Oct 2014, Non-Prime Times (Official Publication of the National Automotive Finance Association)
Looking Back: A Reflection on Some Notable TCPA Cases, Feb 2014, Non-Prime Times (Official Publication of the National Automotive Finance Association)
Watch Your Step: Guidance in Collecting Consumer Debts, Oct 2013, Non-Prime Times (Official Publication of the National Automotive Finance Association)
The Social Network: Guidance in Dealing With Consumers via Social Media, Apr 2013, Non-Prime Times (Official Publication of the National Automotive Finance Association)
Tug of War: What To Do When a Repair Shop Has Your Car, Jun 2012, Non-Prime Times (Official Publication of the National Automotive Finance Association)
The Fast and the Furious: Superior Security Interests May Mean Free Tires and Wheels, Etc., Dec 2011, Non-Prime Times (Official Publication of the National Automotive Finance Association
Speaking Engagements
Replevin 101, Lease Enforcement Attorney Network, May 26, 2021
Compliance and Regulations to Watch in 2021, Nortridge Software Annual User Meeting, March 10, 2021
Webinar: Recent CFPB Consent Order: Implications to Creditor Repossession Activity, Resolvion, November 19, 2020
Repossessions, Carpliance 2019 Used Car News Conference
Shifting Sands – A Changing (and Challenging) Legal Landscape (Communications With The Customer), National Automotive Finance Association's Non-Prime Auto Financing Conference (June 1, 2017)
"Stop Breaking the Law" and Other Things We Should Tell Our Clients (The TCPA), National Automotive Finance Association's Non-Prime Auto Financing Conference (June 2, 2016)
Why Dealers Get Sued And How To Avoid It, AutoStar Innovate Conference (September 22, 2014)
The TCPA: What Is It, What Does It Prohibit and Staying in Compliance, National Automotive Finance Association's Non-Prime Auto Financing Conference (May 29, 2014)
Social Media Risks, National Automotive Finance Association's Non-Prime Auto Financing Conference (June 6, 2013)
Repossessions, National Automotive Finance Association's Non-Prime Auto Financing Conference (May 31, 2012)
Professional Associations
CARLAW State Editor for Florida
National Automotive Finance Association, Legal Committee
American Financial Services Association, State Government Affairs Committee and Operations and Regulatory Compliance Committee
Lease Enforcement Attorney Network
National Creditors Bar Association
Florida Creditors Bar Association
FIADA (Florida Independent Automobile Dealers Association)
Admissions
The Florida Bar
United States Court of Appeals, Eleventh Circuit
United States District Courts for the Middle, Southern and Northern Districts of Florida
United States Bankruptcy Courts for the Middle, Southern and Northern Districts of Florida
Education
Juris Doctor, cum laude, University of Miami School of Law, 1996
Bachelor of Business Administration, Emory University, 1993
Bachelor of Science, Emory University, 1993